In September 2017, I launched an edition of Code & Coffee in Uptown– my neighborhood in Chicago. In collaboration with my friend and colleague, Ryan Koch, we have launched a weekly meetup for the technology community in our neighborhood. In three month's time, the group on meetup has grown from zero to 136 members, we have begun a civic technology project in collaboration with the Chicago Public Library, and built an inclusive, diverse community composed of diverse ethnicities, gender identities, and faiths. Our small but mighty group was invited to participate in the Code for America Brigade Congress and gained the attention and support of our local Alderman's office in securing local government buy-in for our civic hacking projects.
Due to demand, we have expanded our twice-per-month co-working event to a weekly gathering at Emerald City Uptown and begun to pioneer an evening edition dubbed Bytes & Beer in collaboration with the Uptown Arcade.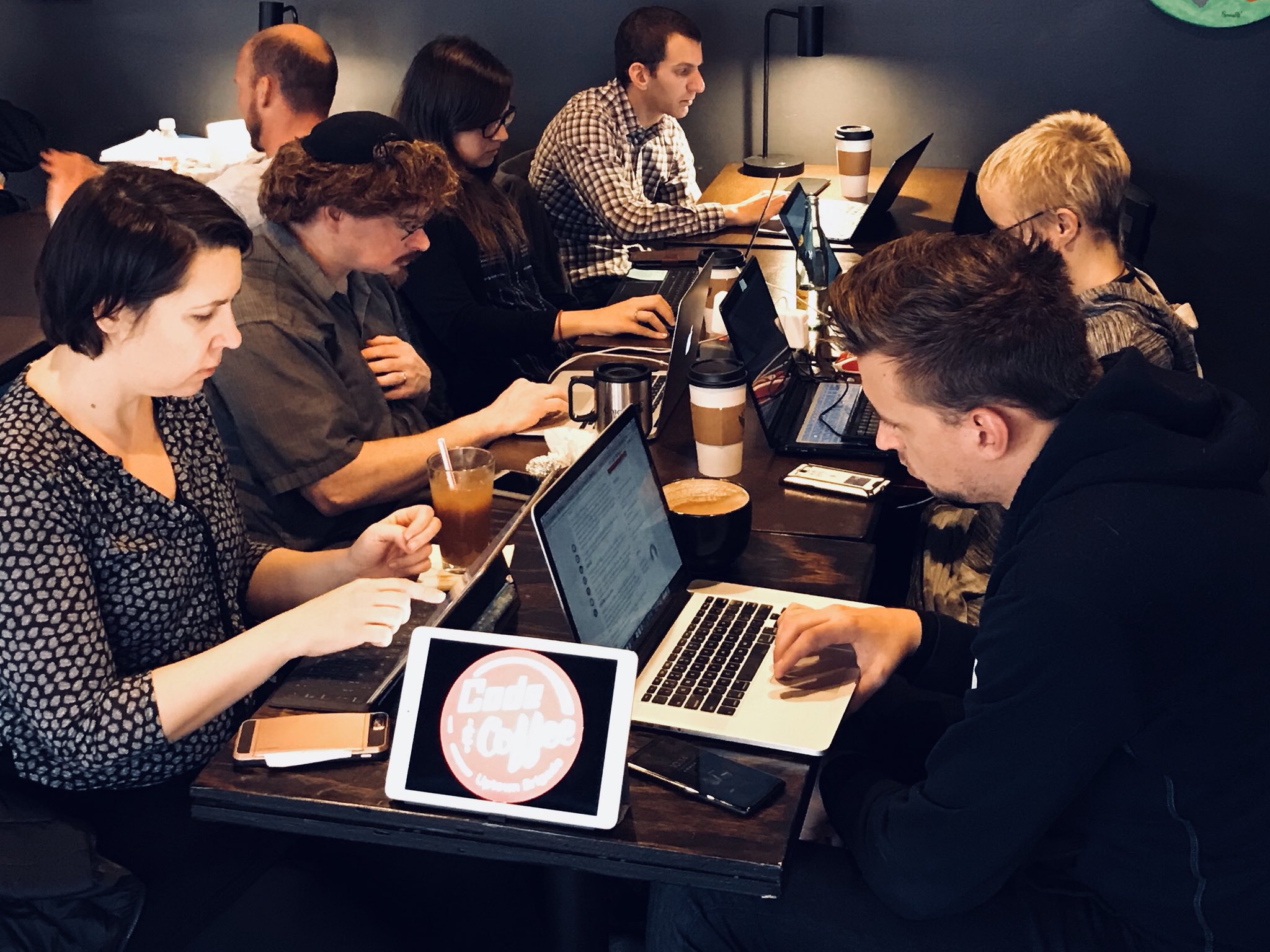 In addition to the resource portal for underserved residents in our neighborhood and have been asked by the Chicago Public Schools to breathe new life into our neighborhood public school's website.
I am proud of the eclectic group's diversity not only in terms of technology stacks but racial and ethnic diversity, gender inclusiveness, age, and socioeconomic inclusiveness. Future goals include partnering with other community organizations such as TransTech Social and the Center on Halsted to reach broader and more diverse groups of technologists.